In light of the coronavirus outbreak, this performance has been cancelled.
With full support of The Jazz Repertory Company & Swingin' With Strings orchestra we are doing our utmost to support the national effort in reducing the spread of coronavirus and the health and well-being of all our visitors, staff members and visiting performers is our number one priority.
Bookers will be refunded the full cost of tickets and any drinks vouchers to the card that they paid with. If you would prefer a Cadogan Hall credit voucher, please contact the Box Office on 020 7097 1874 (Monday to Friday 10am – 4pm) or via our online form as soon as possible.
Thank you for your continued support and we look forward to welcoming you back, very soon.
---
The Jazz Repertory Company's second Swingin' With Strings concert sees the return of Claire Martin OBE for the launch of her new album Songs and Stories – her first-time collaboration with Jazz Repertory Company regular Callum Au.
Besides being a highly accomplished trombonist Callum is fast making an international reputation as a musical arranger, orchestrator and bandleader. Taking a selection of much-loved standards (including Cole Porter's I Concentrate on You and Rodgers and Hammerstein's Hello Young Lovers) he has created a musical setting for Claire redolent of past masters such as Nelson Riddle and Billy May whilst keeping his own unique style to the fore.
The combination of Claire's wonderful singing, Callum's delightful arrangements and the superb playing of the 50-piece orchestra promises another memorable evening of swinging musical magic.
Ticket Information
All orders are subject to a transaction fee, except if made in person. See booking information for details, payment methods and delivery options.
This event has passed.
View Seating Plan
Future events in this series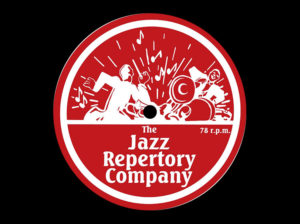 The Jazz Repertory Company presents...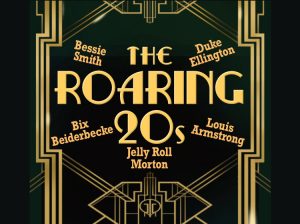 The Roaring Twenties
The Jazz Repertory Company | Rescheduled from 25 Sep 2020
Saturday 25 September 2021, 19:30
The 1920s was the Jazz Age and it began with a pandemic. Once the Spanish Flu died down the decade began to roar with a vengeance. As well as the dreaded flu the world had just emerged from the war to end all wars and America was now determined to da...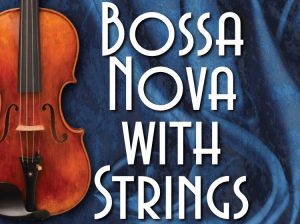 Bossa Nova with Strings
The Jazz Repertory Company
Sunday 21 November 2021, 19:00
An evening of sun-soaked bossa nova with music from Antônio Carlos Jobim, Frank Sinatra and Doris Day plus selections from Stan Getz's wonderful 1962 album Focus featuring string arrangements by Eddie Saulter. Iain MacKenzie returns in the role of...