Performers
The Pete Long Orchestra
Iain Mackenzie vocalist
Georgina Jackson vocalist
Featuring the music of Ella Fitzgerald, Frank Sinatra, Count Basie, Duke Ellington, Miles Davis and Gil Evans.
Following on from Cadogan Hall's 2016 sell out show 1956: A Jazz Jubilee, the superb musicians from the Jazz Repertory Company return to perform some of the great music of 1957. In Ella Fitzgerald's centenary year they'll be performing a selection of songs from her Duke Ellington Songbook as well as the two great albums with Louis Armstrong, Ella and Louis Again and Porgy and Bess.
Other highlights include Duke Ellington's Shakespeare-inspired Such Sweet Thunder, Sinatra's A Swingin' Affair, (including Night and Day and At Long Last Love) as well as Miles Davis and Gil Evans magnificent collaboration, Miles Ahead.
The Pete Long Orchestra with singers Iain Mackenzie and Georgina Jackson are once again featured and there'll be a few surprises too.
Ticket Information
All orders are subject to a transaction fee, except if made in person. See booking information for details, payment methods and delivery options.
This event has passed.
Future events in this series
The Jazz Repertory Company presents...
EFG London Jazz Festival 2017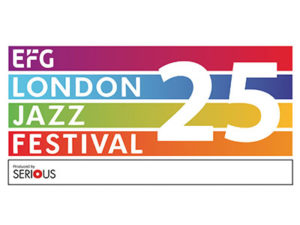 EFG London Jazz Festival 2017
'A dazzling display across the musical spectrum' ★★★★★ (The Guardian)
The EFG London Jazz Festival presents 10 days packed full of world-class artists and emerging stars as it celebrates 25 years in 2017. The Festival has a reputation for bringing the best and freshest music to a massive and ever-growing audience in various venues across the capital, with a wide-ranging programme of concerts, commissions, club events, talks, and an expansive learning and participation programme.
Read more about this series