Programme
Beethoven Coriolan: Overture
Beethoven Piano Concerto No. 1
Beethoven Symphony No. 8
Performers
Hans Graf conductor
Jae-Hyuck Cho piano
John Suchet presenter
Royal Philharmonic Orchestra
Austrian conductor Hans Graf leads an evening comprising some of the most sublime orchestral works Beethoven produced. The theatrical overture to Coriolan opens the concert with dramatic tragedy, portraying the legendary Roman figure who betrayed his own people.
Beethoven's First Piano Concerto begins with a surprisingly simple opening: a C major chord. There are none of the ornaments and elaborations which would have been familiar to audiences of the time. From this humble start, Beethoven's huge imagination fills the piece with musical tricks and jokes, navigated on this occasion by soloist Jae-Hyuck Cho.
Eight symphonies in, and gripped by hearing loss, Beethoven was still able to reinvent and recreate. In his Eighth Symphony, he presents another piece filled with twists, turns and surprises, and displays masterstrokes in experimentation. Musicologist Tom Service describes the Symphony as 'one of the shortest, weirdest, but most compelling symphonies of the 19th century'.
With a short introduction by John Suchet.
Duration: approx. 2 hours (incl. interval)
Ticket Information
All orders are subject to a transaction fee, except if made in person. See booking information for details, payment methods and delivery options.
This event has passed.
View Seating Plan
ENCORE Membership Discount
ENCORE members: £5 off top three ticket prices
Join Today
Series Discount
Book all 5 concerts in the Beethoven the Revolutionary series and save 25%.
Concerts in 'Beethoven: The Revolutionary' are part of the RPO 2021-22 season series discount
Book 2 or 3 concerts and save 15%
Book 4 or 5 concerts and save 25%
Book 6+ concerts and save 30% (exclusions apply)
View Series
Future events in this series
Beethoven: The Revolutionary
Royal Philharmonic Orchestra 2021-22 series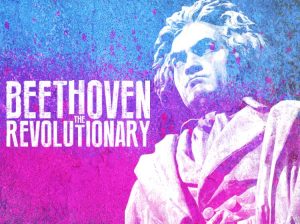 Beethoven: The Revolutionary
Join the RPO and John Suchet on a journey through the powerful and inspirational world of 'Beethoven: The Revolutionary', with conductors Sir Andrew Davis and Hans Graf, pianists Pavel Kolesnikov and Jae-Hyuck Cho, and students from the Royal College of Music.
Read more about this series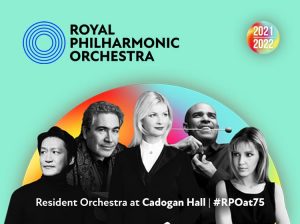 Royal Philharmonic Orchestra 2021-22 series
Join the Royal Philharmonic Orchestra at its resident home, Cadogan Hall, as it celebrates its 75th year at the forefront of music-making in the UK. Series and group discounts available.
Read more about this series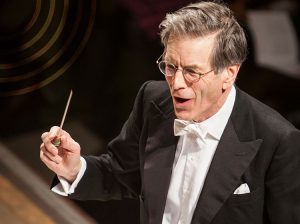 Royal Philharmonic Orchestra
Vaughan Williams and Ravel
Thursday 10 November 2022, 19:30
A moving performance of works that evoke the futility of war and destruction and the final concert in a series with the City of London Choir and RPO that explores the ground-breaking work of Ralph Vaughan Williams in a European context.