Programme
Beethoven King Stephen: Overture
Beethoven Piano Concerto No. 5, 'Emperor'
Beethoven Symphony No. 7
Performers
Hans Graf conductor
Pavel Kolesnikov piano
John Suchet presenter
Royal Philharmonic Orchestra
Composed in 1809 during the French invasion of Austria, it is a miracle that Beethoven's Fifth Piano Concerto was ever completed. Beethoven was lodging next to the city ramparts as Napoleon's army bombarded Vienna and he was struggling with his increasing deafness. Unlike any concerto that came before it in scale and virtuosity, Pavel Kolesnikov joins the Orchestra to perform this musical testament to the freedom of man.
Beethoven's Seventh Symphony is filled with insistent rhythms which drive it relentlessly forward. Is it a work of joy? Or, as Wagner declared, 'the apotheosis of dance'? Of glorious revelling in life despite adversity? Or of obsessive mania? Without doubt it is filled with music which at the time was revolutionary, so much so that some of the musicians at the first performances declared Beethoven must have been drunk when he wrote it! Whatever the inspiration, conductor Hans Graf will undoubtedly draw you into this masterpiece and take you on a powerful journey through darkness to light.
With a short introduction by John Suchet.
6.30-6.55pm: Pre-concert Talk
by presenter John Suchet on Beethoven: The Revolutionary (admission free to 7.30pm concert ticket holders).
We are sorry to announce that Sir Andrew Davis has had to withdraw from this performance due to illness. We are grateful to Hans Graf for stepping in to conduct at such short notice.
---
This concert is kindly supported by:

Duration: approx. 2 hours (incl. interval)
Ticket Information
All orders are subject to a transaction fee, except if made in person. See booking information for details, payment methods and delivery options.
This event has passed.
View Seating Plan
ENCORE Membership Discount
ENCORE members: £5 off top three ticket prices
Join Today
Series Discount
Book all 5 concerts in the Beethoven the Revolutionary series and save 25%.
Concerts in 'Beethoven: The Revolutionary' are part of the RPO 2021-22 season series discount
Book 2 or 3 concerts and save 15%
Book 4 or 5 concerts and save 25%
Book 6+ concerts and save 30% (exclusions apply)
View Series
Future events in this series
Beethoven: The Revolutionary
Royal Philharmonic Orchestra 2021-22 series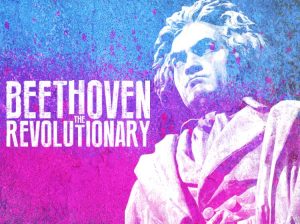 Beethoven: The Revolutionary
Join the RPO and John Suchet on a journey through the powerful and inspirational world of 'Beethoven: The Revolutionary', with conductors Sir Andrew Davis and Hans Graf, pianists Pavel Kolesnikov and Jae-Hyuck Cho, and students from the Royal College of Music.
Read more about this series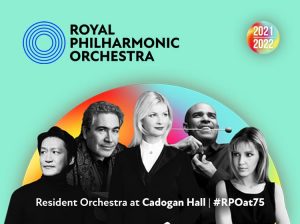 Royal Philharmonic Orchestra 2021-22 series
Join the Royal Philharmonic Orchestra at its resident home, Cadogan Hall, as it celebrates its 75th year at the forefront of music-making in the UK. Series and group discounts available.
Read more about this series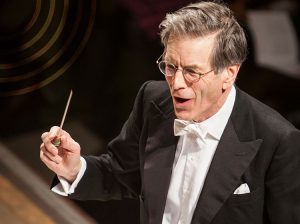 Royal Philharmonic Orchestra
Vaughan Williams and Ravel
Thursday 10 November 2022, 19:30
A moving performance of works that evoke the futility of war and destruction and the final concert in a series with the City of London Choir and RPO that explores the ground-breaking work of Ralph Vaughan Williams in a European context.