In light of the coronavirus outbreak, this performance has been rescheduled to Friday 28 August, 2020.
Existing tickets for the original 27 March event will remain valid for this rescheduled event date. We will not be reissuing tickets with the new event date on them to bookers of the original date. Instead, your original tickets will remain valid unless you decide to return them. Please retain your tickets for use on the new event date.
If you do not have your tickets, please rest assured we have a record of your booking on our box office system. If you have any questions, please call our box office on 020 7730 4500.
If you are unable to make the new date, please contact your original point of sale and a member of the team will assist you.
We are doing our utmost to support the national effort in reducing the spread of coronavirus and the health and well-being of all our visitors, staff members and visiting performers is our number one priority. Thank you for your continued support and we look forward to welcoming you back, very soon.
---
Thrilling tales from a modern-day explorer. From crossing Antarctica to conquering Everest, Ben will take the audience on an inspiring adventure.
Join Ben in this uplifting and exciting show, when he'll be sharing his stories of the wilderness. Ben has climbed Everest, been swimming with crocodiles, saved elephants, dodged pirates, been marooned for a year on an uninhabited island, walked to the South Pole, crossed the Empty Quarter with camels, rowed across the Atlantic Ocean, tracked the Migration of the Wildebeest, swum from Alcatraz, had a flesh-eating disease and messed around with ferrets!
The much-loved TV adventurer will recount, with warmth and honesty (and multimedia), his thrilling tales. If you like Ben's TV shows then you'll love this personal and intimate evening of stories from around the world.
The UN Patron of the Wilderness, Ben Fogle has travelled the world, has published ten bestselling books, and his TV shows are a global hit watched by millions around the world.
2020-08-28 19:30:00 2020-08-28 21:30:00 Europe/London Ben Fogle – Tales from the Wilderness Rescheduled from 27 March 2020 Cadogan Hall or one of the supported venues. Please contact the box office for more details.
Future events in this series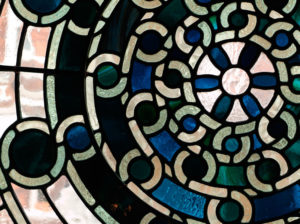 Coronavirus Updates
As of Tuesday 17 March, in accordance with Public Health England advice, Cadogan Hall is closed to the public for the immediate future. Please visit our 'What's On' pages for the latest performance updates.
Read more about this series