Ben L'Oncle Soul offers a wild celebration of everything that's thrilling about the classic soul revues, with all their great songs. He grew up listening to Otis Redding and Aretha Franklin, and combines Kanye West-style R&B and Motown groove with a great, way-over-the-top live show. He's just made his first album for Blue Note, Under My Skin, which adds in his passion for Frank Sinatra – so expect a lot of songs London hasn't heard Ben sing before, plus a few of his signature tunes.
Ticket Information
£30, £20, £15
All orders are subject to a transaction fee, except if made in person. See booking information for details, payment methods and delivery options.
This event has passed.
Future events in this series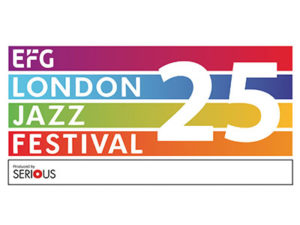 EFG London Jazz Festival 2017
'A dazzling display across the musical spectrum' ★★★★★ (The Guardian)
The EFG London Jazz Festival presents 10 days packed full of world-class artists and emerging stars as it celebrates 25 years in 2017. The Festival has a reputation for bringing the best and freshest music to a massive and ever-growing audience in various venues across the capital, with a wide-ranging programme of concerts, commissions, club events, talks, and an expansive learning and participation programme.
Read more about this series