Programme
Tallis Te lucis ante terminum
Byrd Miserere mihi Domine
Joby Talbot The Wishing Tree
Veljo Tormis Lase kiik käia
Gesualdo Three Movements from Tenebrae Responsories
Alison Willis The Wind's Warning*
Ligeti Three Movements from Nonsense Madrigals
Marenzio Potrò viver io più se senza luce
Palestrina Io son ferito, ahi lasso
Sarah Rimkus My Heart is Like a Singing Bird
Gerda Blok-Wilson O Little Rose, O Dark Rose
Owain Park Phos hilaron
Jacob Beranek Abendgebet*
Joanna Marsh Seeds in Flight
Rheinberger Abendlied
*Winning entries of The Gesualdo Six 2019 Composition Competition
Performers
The Gesualdo Six
Owain Park director
Exploring a relationship between old and new, sacred and secular, our programme juxtaposes Tallis with Talbot and Tormis in an exhibition of some of the finest consort works from renaissance and modern-day composers.
Ligeti's astonishing Nonsense Madrigals are set against the equally astounding harmonic language of Carlo Gesualdo, picking up one movement from each of his three settings of Tenebrae Responsories for Holy Week.
The winning composition of The Gesualdo Six's second composition competition will be premiered as part of the performance.
Ticket Information
All orders are subject to a transaction fee, except if made in person. See booking information for details, payment methods and delivery options.
This event has passed.
View Seating Plan
ENCORE Membership Discount
ENCORE Members: pay £27 for top price tickets
Join Today
Series Discount
Series discounts of up to 30% available – see series page for details
View Series
Future events in this series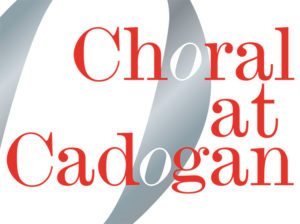 Choral at Cadogan 2018-19
Choral at Cadogan celebrates some of the finest choral ensembles from around the world. This season is no different, with repertoire spanning the Renaissance to the present day, and concluding with a very rare opportunity to hear The Tallis Scholars sing the most romantic music there is – Rachmaninov's Vespers.
Series and group discounts available.
Read more about this series