Following her Grammy-winning album Made in Brazil, the charismatic pianist and singer Eliane Elias plays a rare London concert with a brand new album Dance of Time blending her Brazilian roots and sensuous, alluring voice with trademark, dynamic instrumental skills.
Celebrating the centenary of samba – 'the most authentic and contagious dance rhythm of Brazil' – Elias' band, featuring virtuoso bassist Marc Johnson, create an atmosphere that is magnetic, energising and hugely entertaining.
'Eliane Elias is of a generation of aggressive pianists who attack music like a lioness attacking its prey, at the same time expressing a tenderness within the core of her passion that at times has brought me to tears.'(Herbie Hancock)
This concert is part of the Spirit of Brazil series, sponsored by BTGPactual.
Ticket Information
All orders are subject to a transaction fee, except if made in person. See booking information for details, payment methods and delivery options.
This event has passed.
Future events in this series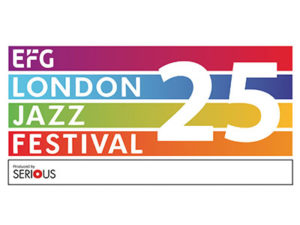 EFG London Jazz Festival 2017
'A dazzling display across the musical spectrum' ★★★★★ (The Guardian)
The EFG London Jazz Festival presents 10 days packed full of world-class artists and emerging stars as it celebrates 25 years in 2017. The Festival has a reputation for bringing the best and freshest music to a massive and ever-growing audience in various venues across the capital, with a wide-ranging programme of concerts, commissions, club events, talks, and an expansive learning and participation programme.
Read more about this series