Moscow Drug Club… Is a curious musical place where certain elements of 1930's Berlin Cabaret, Hot Club de France, Nuevo Tango & Gypsy Campfire meet, have a few to drink and stagger arm in arm into the darkness of some eastern European cobbled street on a mission to find the bar where Django Reinhardt & Tom Waits are having an after hours jam with the local Tziganes.
They perform tracks from their latest album Voodoo Queen, alongside songs from earlier recordings.
You are cordially invited to share a wry smile with us as you enter the darkly comic world of Moscow Drug Club… this way please, and mind the stairs!
Ticket Information
This event has passed.
Future events in this series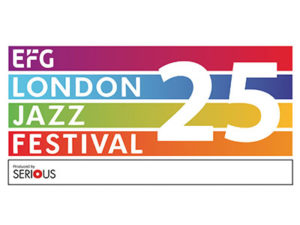 EFG London Jazz Festival 2017
'A dazzling display across the musical spectrum' ★★★★★ (The Guardian)
The EFG London Jazz Festival presents 10 days packed full of world-class artists and emerging stars as it celebrates 25 years in 2017. The Festival has a reputation for bringing the best and freshest music to a massive and ever-growing audience in various venues across the capital, with a wide-ranging programme of concerts, commissions, club events, talks, and an expansive learning and participation programme.
Read more about this series