Performers
Pete Oxley guitar
Nicolas Meier guitar
With this gig the Oxley-Meier Guitar Project begins its second extensive tour of the year promoting its new double-album, The Colours Of Time – a development from their previous release, Chasing Tales. On both of these albums, Oxley and Meier shared writing duties throughout, bringing to the fore their diverse influences and interests in 'orchestrating' various guitars.
When playing live, they aim to recreate their broad palette of sounds, bringing at least ten differing guitars with them (nylon 7-string, steel string, fretless, 11-string fretless, sitar-guitar, 12 string, etc.). Having clocked up hundreds of concerts together throughout the UK and Europe over the last five years, they perform with an almost uncanny empathy in their interplay. Expect the unexpected: lush and scintillating soundscapes ranging from Turkey to Brazil!
"When it comes to empathy, this duet of guitar virtuosi comes close to perfection" (The Observer ★★★★)
"[The Colours of Time] is a wonderful example of the high level of music that can be made by combining two great guitarists/composers/improvisers such as Pete and Nicolas. They have put together a feast of virtuosity, delivered with depth, wit and joy." (Ralph Towner)
"Two masterly guitarists creating an array of changing moods."
(Daily Telegraph – Best Jazz Albums Of 2015 ★★★★)
"The music always communicates with a feeling of spontaneity, passion and enjoyment." (Herald Scotsman)
Duration: 2 hours (incl. 30 minute interval)
Ticket Information
This event has passed.
Future events in this series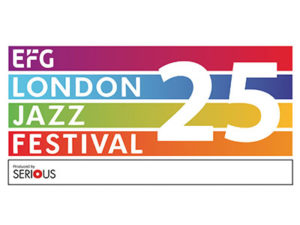 EFG London Jazz Festival 2017
'A dazzling display across the musical spectrum' ★★★★★ (The Guardian)
The EFG London Jazz Festival presents 10 days packed full of world-class artists and emerging stars as it celebrates 25 years in 2017. The Festival has a reputation for bringing the best and freshest music to a massive and ever-growing audience in various venues across the capital, with a wide-ranging programme of concerts, commissions, club events, talks, and an expansive learning and participation programme.
Read more about this series