In light of the coronavirus outbreak, this performance has been cancelled. We are doing our utmost to support the national effort in reducing the spread of coronavirus and the health and well-being of all our visitors, staff members and visiting performers is our number one priority.
Ticket holders are fully covered for the full value of their tickets and will be contacted shortly. Thank you for continued support and we look forward to welcoming you on future occasions.
---
Russian State Opera presents Verdi's Aida, a timeless and emotional opera with breathtaking melodies.
After a successful last season featuring show-stopping performances of Madama Butterfly, Carmen and La traviata, Russian State Opera returns to Cadogan Hall with a brand-new production featuring breathtaking sets and costumes, and an impressive cast with live orchestra.
Verdi brings the ancient Egypt on stage with evolving love story at the backdrop of war. The princess of Ethiopia (Aida) falls in love with the Egyptian General (Radames), and he is also besotted by her. Radames is chosen to lead the war with Ethiopia by the king and Aida is left to choose between her lover or her father and her country.
Aida is a gripping love story that will keep you on the edge of your seats until the very end.
Arias such as 'Se quel Guerrier io fossi!' sung by Radames in the first act is one of the most famous arias of the operatic world, while the most powerful melody comes in the second part of the opera in the form of Triumphal March to highlight victory and triumph.
A deeply moving opera, overflowing with emotion and containing moments of despair and uncertainty, Aida is an unforgettable, inspiring experience.
Sung in Italian with English surtitles.
Duration: approx. 2 hours 30 minutes (incl. intervals)
Ticket Information
All orders are subject to a transaction fee, except if made in person. See booking information for details, payment methods and delivery options.
This event has passed.
View Seating Plan
ENCORE Membership Discount
ENCORE Members: £5 off top price tickets
Join Today
Group Discount
Groups of 10 or more: 10% off
Future events in this series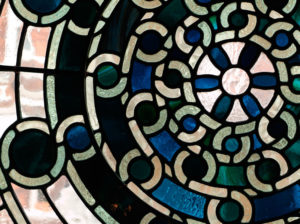 Coronavirus Updates
Cadogan Hall is currently closed to the public.
We are working with our colleagues throughout the live performance sector and government on the safe reopening of theatres and concerts halls to viable capacities.
Currently, a number of concerts have been rescheduled.
Please visit our 'What's On' pages for the most recent status of all performances, or enter the concert name within the 'search' facility above to check on a specific performance. Thank you.
Read more about this series