Extrovert and engagingly free-spirited, ECM pianist Stefano Bollanilive is a veritable tour-de-force – a musical torrent of improvisation and spontaneous humour, infused with the warmth and humanity of his Italian heritage. His love affair with the city of Naples stretches back years, and comes to exuberant life in a performance that resonates with the heart and soul of a city full of contrasts, with a quartet that includes composer and saxophonist Daniele Sepe, one of the greatest exponents of Naples folk music, alongside clarinettist Nico Gori and drummer Bernardo Guerra.
'Glitters with invention' (Guardian)
Ticket Information
All orders are subject to a transaction fee, except if made in person. See booking information for details, payment methods and delivery options.
This event has passed.
Future events in this series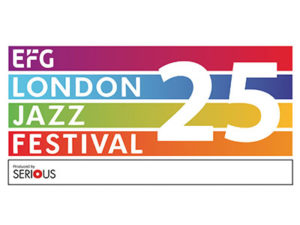 EFG London Jazz Festival 2017
'A dazzling display across the musical spectrum' ★★★★★ (The Guardian)
The EFG London Jazz Festival presents 10 days packed full of world-class artists and emerging stars as it celebrates 25 years in 2017. The Festival has a reputation for bringing the best and freshest music to a massive and ever-growing audience in various venues across the capital, with a wide-ranging programme of concerts, commissions, club events, talks, and an expansive learning and participation programme.
Read more about this series