Created at the legendary Flamenco Biennale in Seville, Mediterranean Gypsies brings together two stunning groups. David Pena Dorantes is usually just known as Dorantes – he's the great figure who has created a whole new language of flamenco piano. Playing a rare British concert, he's joined by members of the Taksim Trio, the great Turkish group who play Ottoman instruments such as the duduk, the baglama and above all the kanun. The two groups don't play separate sets – Mediterranean Gypsies, created by Ismail Tuncbilek and Dorantes, flows between the two groups. Sometimes they play separately, and at points they come together, making rich music together that explores the Roma links between their cultures.
Dorantes: David Pena Dorantes (piano) and Javier Rubal (percussion)
Taksim: Ismail Tuncbilek (baglama and saz) and Aytac Dogan (kanun)
Ticket Information
All orders are subject to a transaction fee, except if made in person. See booking information for details, payment methods and delivery options.
This event has passed.
Future events in this series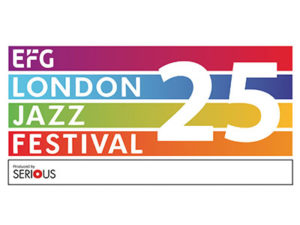 EFG London Jazz Festival 2017
'A dazzling display across the musical spectrum' ★★★★★ (The Guardian)
The EFG London Jazz Festival presents 10 days packed full of world-class artists and emerging stars as it celebrates 25 years in 2017. The Festival has a reputation for bringing the best and freshest music to a massive and ever-growing audience in various venues across the capital, with a wide-ranging programme of concerts, commissions, club events, talks, and an expansive learning and participation programme.
Read more about this series