Programme
Hildegard of Bingen Spiritus sanctus vivificans
Pérotin Viderunt omnes – excerpt
Josquin des Prez Ave Maria… Virgo serena
Mouton Nesciens mater virgo virum
Victoria Regina coeli a 8
Jonathan Dove Vadam et circuibo civitatem
Lassus Missa 'Bell'Amfitrit'altera' – Gloria
Palestrina Magnificat primi toni
Byrd Sing joyfully
Alexia Sloane Earthward (world premiere)
Gibbons O clap your hands
This year's Monday-lunchtime Proms at… Cadogan Hall series takes listeners through over 800 years of musical history over the course of just eight concerts. Proms debut artists VOCES8 launch the series in a programme ranging from the supple chant melodies of Hildegard of Bingen to the sophisticated choral polyphony of Palestrina, Lassus and William Byrd.
Duration: approx. 1 hour (no interval)
Ticket Information
Stalls: £16; Centre Gallery: £13; Day Seats: £6
All orders are subject to a transaction fee, except if made in person. See booking information for details, payment methods and delivery options.
This event has passed.
View Seating Plan
Future events in this series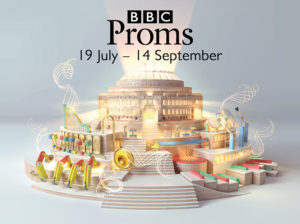 BBC Proms 2019
Treat yourself to a taste of the BBC Proms on Monday lunchtimes. The BBC Proms returns to Cadogan Hall this summer for eight more concerts of world-class chamber music, taking you through over 800 years of musical history.
Read more about this series