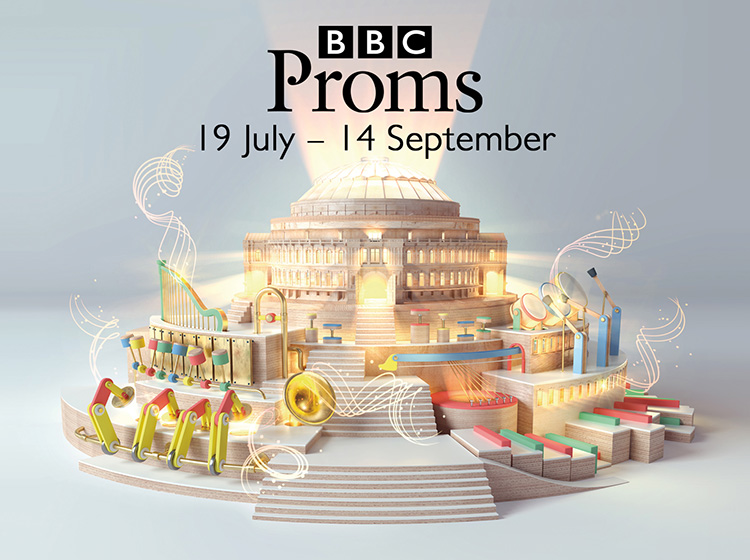 BBC Proms 2019
Treat yourself to a taste of the BBC Proms on Monday lunchtimes. The BBC Proms returns to Cadogan Hall this summer for eight more concerts of world-class chamber music, taking you through over 800 years of musical history.
Hear artists and ensembles including Louise Alder, Amatis Piano Trio, Aris Quartet, Kristian Bezuidenhout, Cappella Mediterranea, Knussen Chamber Orchestra, Silesian String Quartet and VOCES8.
Tickets
Stalls: £16, Centre Gallery: £13, Day Seats: £6
Booking
Tickets can be purchased online at bbc.co.uk/proms, or from the Royal Albert Hall from 9 am on Saturday 11 May. From Saturday 18 May tickets can also be purchased from Cadogan Hall. On the day of the concert, tickets can be bought from 10am at Cadogan Hall only.
£6 tickets on the day
At least 150 Day Seats (Side Gallery bench seats) are available from 10am on the day of the concert. They must be purchased in person, with cash only, and are limited to two tickets per transaction.
Concert information
Doors open at 11am for Proms Chamber Music concerts (entrance to the auditorium from 12.30pm). Please note there will be no intervals for these concerts.
£40 Proms Chamber Music Series Pass
Hear all eight Monday-lunchtime Proms Chamber Music concerts for just £40 (booking fees apply), with guaranteed entrance to the Side Gallery until 12.40pm (after which Proms Chamber Music Series Pass-holders may be asked to join the Day Queue).
Passes can be purchased from 9am on Thursday 9 May online, by phone or in person at the Royal Albert Hall. Two passport-sized photographs must be provided.
(Please note: Proms Chamber Music Series Passes are subject to availability and cannot be purchased from Cadogan Hall.)
Past events in this series