Programme
Beethoven Piano Sonata No. 8 in C minor, 'Pathétique'
Beethoven Andante in F major, 'Andante favori'
Beethoven Piano Sonata No. 21 in C major, 'Waldstein'
Performers
Jae Hyuck-Cho piano
From the first dramatic chord of the 'Pathétique' Sonata, Beethoven fills the air with the tension and turbulence of the late 1700s. Celebrated pianist Jae-Hyuck Cho opens the Festival with this work that exemplifies Beethoven 'The Revolutionary'. In turns, Beethoven lulls the listener into a false sense of calm, only to rudely wake them with tempestuous virtuosic passages.
Beethoven's piano sonatas all push the soloist to the extreme of their ability, but none more so than the 'Waldstein' Sonata, which made use of all the available notes on a newly invented, larger piano. In fact, one reviewer commented after the premiere: 'The first and last movements belong among the most brilliant and original pieces for which we are grateful to this master, but they are also full of strange whims and very difficult to perform.'
Please note start time.
2022-06-21 13:00:00 2022-06-21 16:00:00 Europe/London Jae-Hyuck Cho performs piano sonatas Beethoven the Revolutionary Cadogan Hall or one of the supported venues. Please contact the box office for more details.
Series Discount
Book all 5 concerts in the Beethoven the Revolutionary series and save 25%.
Concerts in 'Beethoven: The Revolutionary' are part of the RPO 2021-22 season series discount
Book 2 or 3 concerts and save 15%
Book 4 or 5 concerts and save 25%
Book 6+ concerts and save 30% (exclusions apply)
View Series
Future events in this series
Beethoven: The Revolutionary
Royal Philharmonic Orchestra 2021-22 series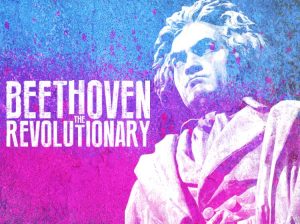 Beethoven: The Revolutionary
Join the RPO and John Suchet on a journey through the powerful and inspirational world of 'Beethoven: The Revolutionary', with conductors Sir Andrew Davis and Hans Graf, pianists Pavel Kolesnikov and Jae-Hyuck Cho, and students from the Royal College of Music.
Read more about this series