Programme
Tallis Loquebantur variis linguis
Tallis Miserere nostri
Tallis Sancte deus
Tallis If ye love me
Tallis Hear the voice and prayer
Tallis Gaude gloriosa
Tallis Lamentations of Jeremiah II
Tallis Derelinquat impius
Tallis In ieiunio et fletu
Tallis O nata lux
Tallis Spem in alium
Performers
The Tallis Scholars
Peter Phillips director
In light of the coronavirus outbreak, this performance has been rescheduled to Thursday 24 September.
Existing tickets for the original 18 June performance will remain valid for this rescheduled performance date. We will not be reissuing tickets with the new performance date on them to bookers of the original date. Instead, your original tickets will remain valid unless you decide to return them. Please retain your tickets for use on the new performance date.
If you do not have your tickets, please rest assured we have a record of your booking on our box office system. If you have any questions, please call our box office on 020 7730 4500.
If you are unable to make the new date, please contact your original point of sale and a member of the team will assist you.
We are doing our utmost to support the national effort in reducing the spread of coronavirus and the health and well-being of all our visitors, staff members and visiting performers is our number one priority. Thank you for your continued support and we look forward to welcoming you back, very soon.
---
Thomas Tallis' epic motet Spem in alium remains one of the most astonishing creations of the human mind. There is a theory that it was first performed in 1570, making 2020 the 450th anniversary of that event. True or not, one hardly needs a special reason for presenting Spem in alium.
Surrounding it with more music by Thomas Tallis gives us an opportunity to understand just how versatile he was. Big and small, Catholic and Protestant, he excelled in every genre, influencing all the English musicians of his time, and for generations to come.
'… as near extraterrestrial as you can get sitting in a concert hall …'
The Observer
2020-09-24 19:30:00 2020-09-24 21:30:00 Europe/London The Tallis Scholars - Spem in alium Rescheduled from 18 June Cadogan Hall or one of the supported venues. Please contact the box office for more details.
ENCORE Membership Discount
ENCORE members: 10% off all ticket prices
Join Today
Group Discount
Group discounts of up to 30% are available – see series page for details
Future events in this series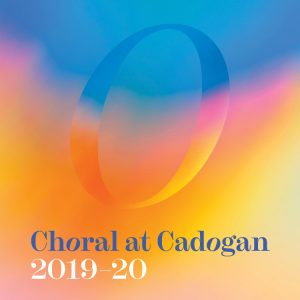 Choral at Cadogan 2019-20
Presenting some of the finest choral ensembles from the UK and around the world including The Tallis Scholars and The Sixteen, UK debuts by Cupertinos and the Danish National Vocal Ensemble, and return performances by The Gesualdo Six and The Cardinall's Musick.
Read more about this series