Programme
Anon Monody or chant incipit
Josquin Missa Hercules dux Ferrariae (Kyrie and Gloria)
Josquin Veni sancte spiritus
Palestrina Surge amica mea
Palestrina Ecce tu pulchra es
Josquin Missa Hercules dux Ferrariae (Credo)
~ Interval ~
Josquin Missa Hercules dux Ferrariae (Sanctus and Benedictus)
Josquin Stabat Mater
Byrd Laetentur caeli
Byrd Vigilate
Byrd Ave verum
Josquin Missa Hercules dux Ferrariae (Agnus dei)
Performers
The Tallis Scholars
The Tallis Scholars' determination to celebrate Josquin des Prez, who died 500 years ago last month, has led them to concentrate on his 18 mass settings, all of which they have recorded as a set. The last of these recordings (winner of BBC Music Magazine's Recording of the Year Award), and the programme this evening includes the iconic Missa Hercules dux Ferrariae, whose fame is based on how Josquin referred to his patron in just about every bar of his composition. This was done by taking the eight syllables of Ercole's name and putting the same eight notes to them, over and over again.
The result is completely mesmerising. But in order to discourage everyone from going into a trance, the movements of the Mass are divided up with a variety of other items, scored for exactly the same choir as the Mass – SATTB. Josquin's Veni sancte spiritus and Stabat Mater, alongside some quite different textures by Palestrina and Byrd, are designed to piece together a fascinating evening of great polyphony, ranging over a century in time.
2021-09-10 19:30:00 2021-09-10 22:30:00 Europe/London The Tallis Scholars JOSQUIN 500 Cadogan Hall or one of the supported venues. Please contact the box office for more details.
Future events in this series
Choral at Cadogan
Back to Live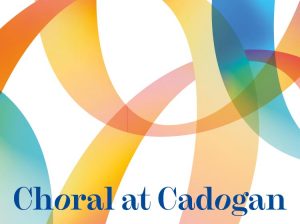 Choral at Cadogan
Choral music returns to the stunning acoustics of Cadogan Hall this autumn. Enjoy performances by world-class choirs including The Tallis Scholars, The Sixteen, VOCES8 and The Cardinall's Musick.
Read more about this series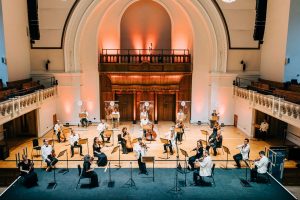 Back to Live
We are thrilled to have reopened our doors again for performances of musical theatre, orchestral and choral music, opera, pop, jazz and more, reuniting live music with audiences in our safe, secure and comfortable auditorium.
Read more about this series