Programme
Byrd Laudibus in sanctis
Kevin Allen O sacrum convivium
Schütz Selig sind die Toten
Rheinberger Kyrie from Mass in E flat
Sibelius Be Still My Soul (Finlandia)
Jonathan Dove Vertue (Commission for VOCES8)
Christopher Tin Hope is the Thing with Feathers
Taylor Scott Davis Stardust (Commission for VOCES8)
Palestrina Magnificat primi toni
~ Interval ~
Britten The Evening Primrose
Hugo Alfvén Aftonen
Þorkell Sigurbjörnsson Heyr, hymn smi∂ur
Mumford & Sons (arr. Jim Clements) Timshel
Nat 'King' Cole (arr. Jim Clements) Straighten Up and Fly Right
Jerome Kern (arr. Jim Clements) I Won't Dance
Al Jolson (arr. Jim Clements) Me and My Shadow
This wide-ranging recital connects natural and spiritual regeneration, recognising loss, beauty, love and joy.
Music from the Renaissance to the present day comes from England (Byrd, Britten and Dove), Germany (Schütz and Rheinberger), Scandinavia and Iceland (Alfvén and Sigurbjörnsson), as well as the USA (Christopher Tin and Kevin Allen) alongside jazz standard arrangements.
The concert takes its title from a new commission for the group by US composer Taylor Scott Davis.
Ticket Information
All orders are subject to a transaction fee, except if made in person. See booking information for details, payment methods and delivery options.
This event has passed.
View Seating Plan
Future events in this series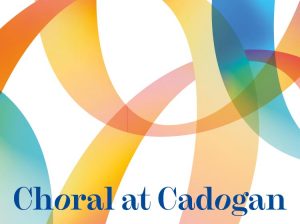 Choral at Cadogan
Choral music returns to the stunning acoustics of Cadogan Hall. Enjoy performances by world-class choirs including The Tallis Scholars, The Sixteen, VOCES8 and The Cardinall's Musick.
Read more about this series
The Tallis Scholars
Inspired by the Sistine Chapel
Wednesday 26 January 2022, 19:30
A programme of choral music by Renaissance composers who worked in the Sistine Chapel and wrote for the choir there including Allegri (his famous Miserere), Morales, Carpentras, Festa, and Josquin, whose works are set within the framework of a compos...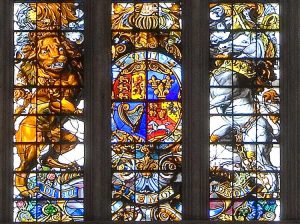 The Sixteen
Handel's Coronation Anthems
Wednesday 16 February 2022, 19:30
One of Handel's first tasks as a naturalised British Citizen was to write the music for the Coronation of the new monarch – King George II. The result was four majestic anthems, perfectly capturing the pomp and grandeur of the occasion, and a cel...