Programme
Keith Burstein Memories of Bonn (world premiere)
Bloch Concertino for flute, viola and strings
Hummel Trumpet Concerto
Beethoven Symphony No. 7
Performers
London Chamber Orchestra
Christopher Warren-Green conductor
Lucienne Renaudin Vary trumpet
Karen Jones flute
Rosemary Warren-Green viola
In light of the coronavirus outbreak, this performance has been cancelled.
We are doing our utmost to support the national effort in reducing the spread of coronavirus and the health and well-being of all our visitors, staff members and visiting performers is our number one priority.
Ticket holders are fully covered for the full value of their tickets. Refunds will be processed automatically within 7 to 14 days and we thank you in advance for your patience whilst we work through this process. Thank you for continued support and we look forward to welcoming you on future occasions.
'One of the most perfect symphonies ever written' is how one critic described Beethoven's Seventh Symphony. Spontaneous, energetic and inventive, it showcases the best of Beethoven's so-called 'middle' period, as he struggled with encroaching deafness.
In the orchestra at the premiere of Beethoven's Seventh Symphony was one Johann Hummel, himself a musician and composer. Hummel's Trumpet Concerto is, for some people, THE trumpet concerto. Written for the inventor of the new keyed trumpet, Anton Weidinger, it is designed to show off the amazing special abilities of the new instrument. So expect virtuosity and eloquence from tonight's soloist, the young French star, Lucienne Renaudin Vary.
Ticket Information
Students and under 18s: £5 (available only in person with valid ID)
All orders are subject to a transaction fee, except if made in person. See booking information for details, payment methods and delivery options.
This event has passed.
View Seating Plan
ENCORE Membership Discount
ENCORE Members: £5 off top price tickets
Join Today
Series Discount
Save up to 20% when booking multiple concerts in the LCO 2019-20 series – see series page for details
View Series
Group Discount
Groups of 10 or more: 20% off
Future events in this series
Hire the Hall: Broadcasts, recordings and rehearsals
Coronavirus Updates
London Chamber Orchestra 2019-20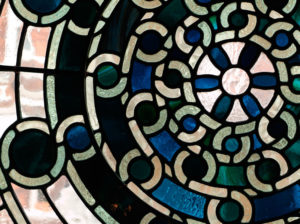 Coronavirus Updates
We are working with our colleagues throughout the live performance sector and government on the safe reopening of theatres and concerts halls to viable capacities.
Currently, a number of concerts have been rescheduled.
Please visit our 'What's On' pages for the most recent status of all performances, or enter the concert name within the 'Search' facility above to check on a specific performance. Thank you.
Read more about this series