Performers
Elena Evseeva and Andrey Ermakov, Principal Artists of the Mariinsky Ballet
Graduates and students of the School of Classical Russian Ballet
Choreography M. Petipa/A. Gorsky
Music L. Minkus
Artistic Director Evgeny Goremykin
In light of the coronavirus outbreak, this performance has been cancelled.
We are doing our utmost to support the national effort in reducing the spread of coronavirus and the health and well-being of all our visitors, staff members and visiting performers is our number one priority.
Ticket holders are fully covered for the full value of their tickets. Refunds will be processed automatically within 7 to 14 days and we thank you in advance for your patience whilst we work through this process. Thank you for continued support and we look forward to welcoming you on future occasions.
Don Quixote Dreams
With Elena Evseeva and Andrey Ermakov
Principal Artists of the Mariinsky Ballet
The School of Classical Russian Ballet, formerly London Russian Ballet School, returns to Cadogan Hall with an exhilarating performance from the famous Don Quixote. The School is well known for the high standard of its productions and this promises to be no exception with thrilling repertoire for everyone, full of warmth and excitement and one of the most famous pas de deux in classical ballet.
Principal Artists of the world-famous Mariinsky Ballet, Elena Evseeva and Andrey Ermakov, bring an extraordinary magic to the stage, joining the very talented young dancers.
This is a charitable evening to raise funds for the School's bursaries Opening Doors and the outreach programme which engages young people in the world of ballet and classical music. The Young Lambeth Performers will again be on stage and 140 young children from Lambeth will attend the evening at no cost as part of the School's project to engage youngsters in the world of ballet.
Ticket Information
All orders are subject to a transaction fee, except if made in person. See booking information for details, payment methods and delivery options.
This event has passed.
View Seating Plan
Future events in this series
Hire the Hall: Broadcasts, recordings and rehearsals
Coronavirus Updates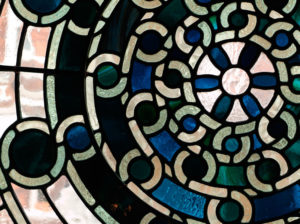 Coronavirus Updates
We are working with our colleagues throughout the live performance sector and government on the safe reopening of theatres and concerts halls to viable capacities.
Currently, a number of concerts have been rescheduled.
Please visit our 'What's On' pages for the most recent status of all performances, or enter the concert name within the 'Search' facility above to check on a specific performance. Thank you.
Read more about this series