Programme
Mozart Solemn Vespers K.339
Beethoven Mass in C Major
Performers
Katy Thomson soprano
Jess Dandy contralto
Magnus Walker tenor
Niall Anderson bass-baritone
Thames Philharmonic Choir
Harry Bradford conductor
In light of the coronavirus outbreak, this performance has been cancelled. We are doing our utmost to support the national effort in reducing the spread of coronavirus and the health and wellbeing of all our visitors, staff members and visiting performers is our number one priority.
Ticket holders are fully covered for the full value of their tickets. Refunds will be processed automatically within 7 to 14 days and we thank you in advance for your patience whilst we work through this process.
Thank you for continued support and we look forward to welcoming you on future occasions.
---
2020 marks 250 years since the birth of Beethoven. His Mass in C Major of 1807 was commissioned by none other than Haydn's former employer, Prince Nikolaus Esterházy who, it is understood, was not too pleased with the result, probably in part due to his unfamiliarity with Beethoven's slightly darker, richer harmonic and melodic language.
Mozart's Solemn Vespers of 1780, on the other hand, depicts a simpler and characteristically vivacious emotional palette combining Mozartian wit and flare with sumptuous melodic lines, demonstrated most notably in the famous soprano aria Laudate Dominum.
Duration: approx. 2 hours (incl. interval)
Ticket Information
All orders are subject to a transaction fee, except if made in person. See booking information for details, payment methods and delivery options.
This event has passed.
View Seating Plan
ENCORE Membership Discount
ENCORE Members: £5 off top two price tickets
Join Today
Future events in this series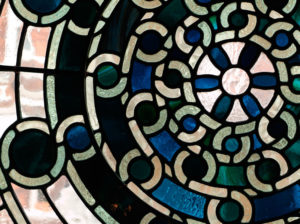 Coronavirus Updates
Cadogan Hall is currently closed to the public.
We are working with our colleagues throughout the live performance sector and government on the safe reopening of theatres and concerts halls to viable capacities.
Currently, a number of concerts have been rescheduled.
Please visit our 'What's On' pages for the most recent status of all performances, or enter the concert name within the 'search' facility above to check on a specific performance. Thank you.
Read more about this series