Programme
Palestrina Missa In te domine speravi (a 6) (Kyrie)
Morales Regina caeli
Palestrina Missa Tu es Petrus (a 6) (Gloria)
Festa Quam pulchra es
Carpentras Lamentations
Palestrina Missa Papae Marcelli (Credo)
~ Interval ~
Allegri Miserere
Palestrina Missa Confitebor tibi domine (Sanctus)
Josquin Praeter rerum seriem
Josquin Inter natos mulierum
Palestrina Missa Brevis (Agnus)‎
Performers
The Tallis Scholars
Peter Phillips director
The Renaissance composers in tonight's concert all worked in the Sistine Chapel and wrote for the choir there, and a number of the works in this programme can be identified as having been written specifically for that building: Allegri's Miserere was composed for the exclusive use of the Sistine Chapel during the Tenebrae services of Holy Week, Morales was there for much of his life, and Carpentras' Lamentations are especially interesting as he is said to have gone back there later in life and found the choir to be using faulty copies.
The framework for the programme is a composite mass by Palestrina.
Duration: approx. 1 hour 45 mins (incl. 20-minute interval)
Ticket Information
All orders are subject to a transaction fee, except if made in person. See booking information for details, payment methods and delivery options.
This event has passed.
View Seating Plan
Future events in this series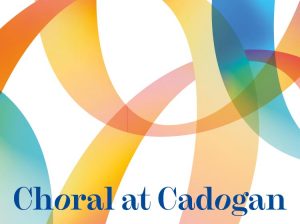 Choral at Cadogan
Choral music returns to the stunning acoustics of Cadogan Hall. Enjoy performances by world-class choirs including The Tallis Scholars, The Sixteen, VOCES8 and The Cardinall's Musick.
Read more about this series