Performers
Yvette Cooper Labour MP and chair of the Home Affairs Select Committee
Razia Iqbal BBC journalist and broadcaster
We are very sorry to inform you that in response to concerns about the COVID-19 outbreak the team at Intelligence Squared has made the decision to postpone this event. We are planning on rescheduling the event for later this year, and will notify ticket holders as soon as we have a new date. 
Ticket holders are fully covered for the full value of their tickets and will be contacted shortly. Thank you for continued support and we look forward to welcoming you on future occasions.
---
'I want you to feel the fear I feel every day. And then I want you to act. I want you to act as you would in a crisis. I want you to act as if our house is on fire.' – Greta Thunberg, speech to World Economic Forum, 2019
'Some people ask: 'Why the word feminist? Why not just say you are a believer in human rights, or something like that?' Because that would be dishonest.' – Chimananda Ngozi Adichie, 'We Should All Be Feminists', 2013
'To those waiting with bated breath for that favourite media catchphrase, the 'U'turn, I have only one thing to say. 'You turn if you want to. The lady's not for turning.' – Margaret Thatcher, speech to Conservative Party conference, 1980
In recent years women have been raising their voices as never before. Take the women who came forward to tell their stories as part of the #MeToo movement, or Malala Yousafzai and Greta Thunberg, who have become two of the best known activists on the planet. Now Intelligence Squared is staging a celebration of the courageous women who chose to speak out through history – from Boudica to Margaret Thatcher and from Emmeline Pankhurst to gun-control activist Emma Gonzalez. Whether they were waging war or fighting for political and social change, women have for centuries used their voices to challenge perceptions and radically change the course of history.
Join us on 31 March when Labour MP Yvette Cooper will be joined by BBC presenter Razia Iqbal to discuss some of the inspiring women's speeches that feature in Cooper's new book She Speaks: The Power of Women's Voices. And following on from Intelligence Squared's acclaimed events on great letters and poetry, we will have a cast of star performers to bring the speeches to life on stage.
Book Bundles
Book Bundles include one ticket plus one copy of Yvette Cooper's new book She Speaks: The Power of Women's Voices, to be collected from the venue on the night of the event.
Duration: 90 minutes
Ticket Information
£32, £40 (with book)
Students: £15, £23 (with book)
Under 26: £20
All unreserved seating. Student and Under 26 tickets not available online (ID required on collection).
All orders are subject to a transaction fee, except if made in person. See booking information for details, payment methods and delivery options.
This event has passed.
View Seating Plan
Future events in this series
Hire the Hall: Broadcasts, recordings and rehearsals
Coronavirus Updates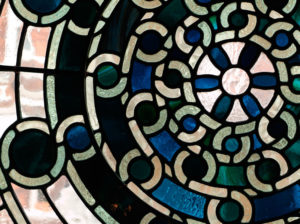 Coronavirus Updates
We are working with our colleagues throughout the live performance sector and government on the safe reopening of theatres and concerts halls to viable capacities.
Currently, a number of concerts have been rescheduled.
Please visit our 'What's On' pages for the most recent status of all performances, or enter the concert name within the 'Search' facility above to check on a specific performance. Thank you.
Read more about this series