Programme
Anna Clyne This Midnight Hour
Liszt Piano Concerto No. 2
Mahler Symphony No. 1
Performers
Brussels Philharmonic
Jean-Yves Thibaudet piano
Stéphane Denève conductor
We are sorry to inform you that this concert has been cancelled. The Orchestra has cancelled its UK tour in 2020 due to tour scheduling issues.
The extraordinary opening music of Mahler's First Symphony, with its razor-thin drone on the strings and echoes of brass calls, heralds the symphonic career of one of the greatest composers that ever lived.
Experience this Symphony in a programme of thrilling orchestral music, also including Liszt's Second Piano Concerto, sure to be performed with characteristic flair by internationally renowned pianist Jean-Yves Thibaudet.
'The performance was so exuberant and inspired it was impossible not to be swept up' (The New York Times)
2020-06-11 19:30:00 2020-06-11 21:30:00 Europe/London Brussels Philharmonic Mahler's 'Titan' Cadogan Hall or one of the supported venues. Please contact the box office for more details.
Ticket Information
£45 (premium), £42, £35, £28, £22, £18
All orders are subject to a transaction fee, except if made in person. See booking information for details, payment methods and delivery options.
Cancelled
View Seating Plan
ENCORE Membership Discount
ENCORE Members: premium seats for £42, £42 seats for £35
Join Today
Series Discount
Series discounts of up to 20% available – see series page for details
View Series
Group Discount
Group discounts of up to 25% available – see series page for details
Future events in this series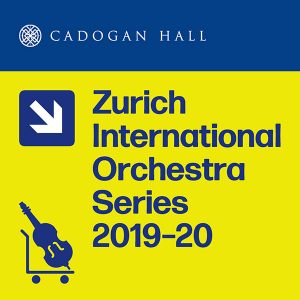 Zurich International Orchestra Series 2019-20
We welcome acclaimed international orchestras and artists to Cadogan Hall, celebrating the best musical talent from around the globe. This season is no different, with orchestras arriving in Chelsea from Sweden to Siberia, St Petersburg to Prague.
Series and group discounts available.
Read more about this series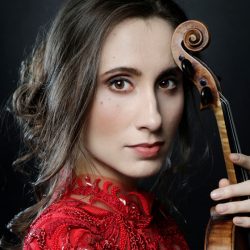 St Petersburg Symphony Orchestra
Fateful Tchaikovsky
Wednesday 27 May 2020, 19:30
Jennifer Pike performs Tchaikovsky's Violin Concerto with the St Petersburg Symphony Orchestra in a celebration of Tchaikovsky and Prokofiev. Full of vivid orchestral colour and repeating 'fate' motifs, Tchaikovsky's Fifth Symphony is an audi...