Programme
Purcell The Virtuous Wife – Overture; The Fairy Queen – Hornpipe; The Virtuous Wife – Second Music; First Act Tune; The Indian Queen – Rondeau; Chacony
Marchand Pièces de clavecin, Book 1 – Allemande
Jacquet de la Guerre Violin Sonata in D minor
Telemann Sonata in A minor, TWV 43:a 5
Handel Trio Sonata in G major
Performers
Kristian Bezuidenhout harpsichord
The English Concert
Celebrated keyboard player Kristian Bezuidenhout and period-instrument ensemble The English Concert present a Baroque journey around Europe. England's lively restoration theatre scene is represented by Purcell dances, while harpsichord music by Élisabeth Jacquet de la Guerre and Louis Marchand conjures up the splendour of the French court of Louis XIV. Chamber music by Telemann and Handel completes the programme.
Duration: approx. 1 hour (no interval)
Ticket Information
Stalls: £16; Centre Gallery: £13; Day Seats: £6
All orders are subject to a transaction fee, except if made in person. See booking information for details, payment methods and delivery options.
This event has passed.
View Seating Plan
Future events in this series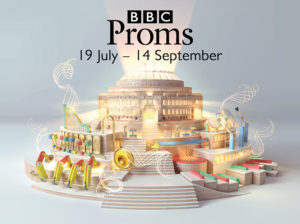 BBC Proms 2019
Treat yourself to a taste of the BBC Proms on Monday lunchtimes. The BBC Proms returns to Cadogan Hall this summer for eight more concerts of world-class chamber music, taking you through over 800 years of musical history.
Read more about this series