Programme
Beethoven Piano Sonata No. 6 in F major, Op. 10 No. 2
Beethoven Thirty-Two Variations on an Original Theme in C minor, WoO 80
Beethoven Piano Sonata No. 31 in A flat major, Op. 110
Performers
Angela Cheng piano
We regret to inform you that this performance has been cancelled. We are doing our utmost to support the national effort in reducing the spread of coronavirus and the health and well-being of all our visitors, staff members and visiting performers is our number one priority.
Ticket holders are fully covered for the full value of their tickets and will be contacted shortly. Thank you for your continued support and we look forward to welcoming you on future occasions.
A note from the Royal Philharmonic Orchestra:
"Following the Government's announcement encouraging social distancing, the Royal Philharmonic Orchestra (RPO) will cease its concert programme until the end of June 2020. Given the health risks presented by the spread of the coronavirus pandemic, the Royal Philharmonic Orchestra is acutely aware of the need to protect the health of concert-goers, venue staff and the ensemble itself.
With millions of people self-isolating and working from home, the RPO will soon be introducing a comprehensive 'RPO At Home' digital programme that is intended to enrich people's home routines, to help lift spirits during these unprecedented times.
Please do keep in touch by visiting the Orchestra's website and social media channels, where you can find videos, blogs and Podcasts."
---
Pianist Angela Cheng returns to the Festival to perform three of Beethoven's most virtuosic works for solo piano.
The Sonata for Piano No. 31 in A flat major remains one of the jewels in the crown of the genre. Opening with a measured and elegiac tone and followed by a lively Allegro molto, it develops into a melancholic and exposed self-reflection in the third movement, before closing with a flurry of movement that beautifully affirms its own musical spirit.
Duration: approx. 1 hour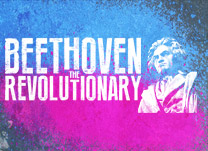 Ticket Information
All orders are subject to a transaction fee, except if made in person. See booking information for details, payment methods and delivery options.
This event has passed.
View Seating Plan
Series Discount
Day Pass and Festival Package tickets available – see series page for details
View Series
Future events in this series