Unfortunately, in light of the coronavirus outbreak, this performance has been cancelled.
Your point of sale will be in touch soon regarding refunds. If you have any questions, please call our box office on 020 7730 4500.
---
For last year's London Jazz Festival the Jazz Repertory Company presented its first-ever Swingin' With Strings – a sell-out success that has inspired us to make a date with strings an annual affair. For this year's offering, we feature an evening of Bossa Nova, performing music from Antonio Carlos Jobim with Frank Sinatra, Doris Day's Latin for Lovers and music from Stan Getz's wonderful 1962 album Focus featuring string arrangements by Eddie Sauter.
Iain Mackenzie returns in the role of Frank Sinatra and is joined by Brazilian guitarist/singer Gui Tavaras in the role of Antonio Carlos Jobim, Georgina Jackson sings Doris Day, Mark Crooks recreates Stan Getz and it's all accompanied by a Big Band plus 22 sumptuous strings.
Duration: approx. 2 hours 30 mins (incl. interval)
Presented by The Jazz Repertory Company in association with the EFG London Jazz Festival
Ticket Information
Students under 25: 50% off all tickets (available in person on production of valid ID)
Under 18s: half price with each full paying adult (not available online)
All orders are subject to a transaction fee, except if made in person. See booking information for details, payment methods and delivery options.
This event has passed.
View Seating Plan
Future events in this series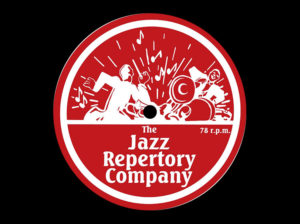 The Jazz Repertory Company presents...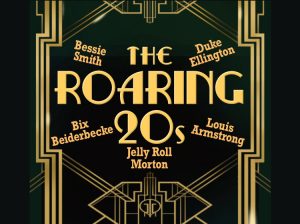 The Roaring Twenties
The Jazz Repertory Company | Rescheduled from 25 Sep 2020
Saturday 25 September 2021, 19:30
The 1920s was the Jazz Age and it began with a pandemic. Once the Spanish Flu died down the decade began to roar with a vengeance. As well as the dreaded flu the world had just emerged from the war to end all wars and America was now determined to da...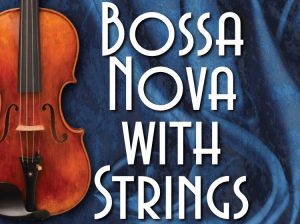 Bossa Nova with Strings
The Jazz Repertory Company
Sunday 21 November 2021, 19:00
An evening of sun-soaked bossa nova with music from Antônio Carlos Jobim, Frank Sinatra and Doris Day plus selections from Stan Getz's wonderful 1962 album Focus featuring string arrangements by Eddie Saulter. Iain MacKenzie returns in the role of...