In light of the coronavirus outbreak, this performance has been rescheduled to Sunday 13 September 2020, 7.00pm.
Existing tickets for the original 9 May event will remain valid for this rescheduled event date. We will not be reissuing tickets with the new event date on them to bookers of the original date. Instead, your original tickets will remain valid unless you decide to return them. Please retain your tickets for use on the new event date.
If you do not have your tickets, please rest assured we have a record of your booking on our box office system. If you have any questions, please call our box office on 020 7730 4500.
If you are unable to make the new date, please contact your original point of sale and a member of the team will assist you.
We are doing our utmost to support the national effort in reducing the spread of coronavirus and the health and well-being of all our visitors, staff members and visiting performers is our number one priority. Thank you for your continued support and we look forward to welcoming you back, very soon.
---
They say all political careers end in tears. In Brandreth's case it's tears of laughter as the actor, author, ex-MP, The One Show reporter and QI, Have I Got News For You and Countdown star is back on tour with his new show celebrating all things theatrical. Without hesitation or repetition (and just a touch of deviation), Just a Minute regular Gyles delivers a dazzling evening of wit, wisdom, high drama, low comedy, and hilarious name-dropping.
★★★★★ 'A master raconteur' (Daily Telegraph)
★★★★★ 'Total joy' (The Scotsman)
Recommend age: 11+.
2020-09-13 19:00:00 2020-09-13 21:00:00 Europe/London Gyles Brandreth: Break a Leg! Rescheduled from Tuesday 5 May Cadogan Hall or one of the supported venues. Please contact the box office for more details.
Future events in this series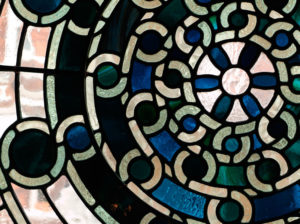 Coronavirus Updates
As of Tuesday 17 March, in accordance with Public Health England advice, Cadogan Hall is closed to the public for the immediate future. Please visit our 'What's On' pages for the latest performance updates.
Read more about this series