In light of the coronavirus outbreak, this performance has been cancelled.
We are doing our utmost to support the national effort in reducing the spread of coronavirus and the health and well-being of all our visitors, staff members and visiting performers is our number one priority.
Ticket holders are fully covered for the full value of their tickets. Refunds will be processed automatically within 7 to 14 days and we thank you in advance for your patience whilst we work through this process. Thank you for continued support and we look forward to welcoming you on future occasions.
Welsh soprano Natalya Romaniw is one of Europe's most promising young stars, known for her 'big toned, generous,  gut-wrenching performances' (Sunday Times).
With Mimi Doulton (soprano) and Natalie Burch (piano).
Duration: 2 hours
Ticket Information
All orders are subject to a transaction fee, except if made in person. See booking information for details, payment methods and delivery options.
This event has passed.
Future events in this series
Hire the Hall: Broadcasts, recordings and rehearsals
Coronavirus Updates
Opera Prelude Lecture Series 2019-20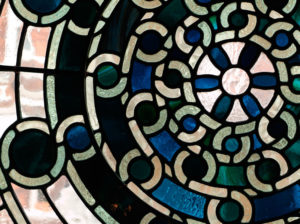 Coronavirus Updates
We are working with our colleagues throughout the live performance sector and government on the safe reopening of theatres and concerts halls to viable capacities.
Currently, a number of concerts have been rescheduled.
Please visit our 'What's On' pages for the most recent status of all performances, or enter the concert name within the 'Search' facility above to check on a specific performance. Thank you.
Read more about this series