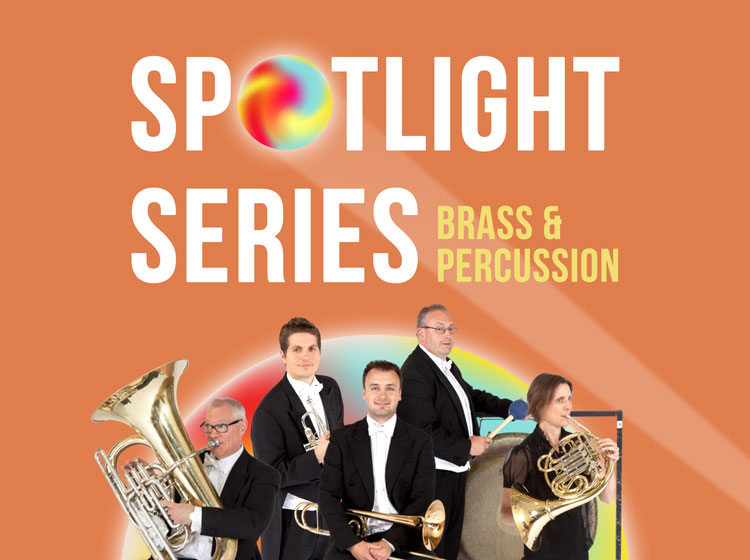 RPO Spotlight Series: Brass & Percussion
Programme
Elgar, arr. Knight Cockaigne Overture
Gabrieli Canzon septimi toni No.1
Imogen Holst Leiston Suite
Granados, arr. Crees Three Spanish Dances
Ellington Chelsea Bridge
Jim Parker A Londoner in New York
Performers
Diego Incertis Sanchez horn
Mike Allen trumpet
James Fountain trumpet
Toby Street trumpet
Adam Wright trumpet
Matthew Gee trombone
Matthew Knight trombone
Rupert Whitehead trombone
Joshua Cirtina Bass trombone
Kevin Morgan tuba
Stephen Quigley timpani
Gerald Kirby percussion
Martin Owens percussion
Martyn Brabbins conductor
The Royal Philharmonic Orchestra (RPO) is excited to be returning to its home ground for a series of lunchtime concerts that will shine a spotlight on the different sections of the Orchestra.
Introduced from the stage, this informal 75-minute performance features the majestic brilliance of the RPO's Brass and Percussion sections. The programme takes us on a musical journey, from Granados' charming Spanish Dances and the bright fanfares of Italian composer Gabrieli, to the jazz-infused sounds of Duke Ellington and Jim Parker's perfect musical evocation of the Big Apple. Celebrating great British works, we hear the music of Gustav Holst's daughter, Imogen Holst, who made an enormous contribution to the country's music, and a special arrangement of Elgar's London-themed Cockaigne Overture.
This event is socially distanced. Find out more >
Duration: approx. 75 minutes
Ticket Information
All orders are subject to a transaction fee, except if made in person. See booking information for details, payment methods and delivery options.
This event has passed.
View Seating Plan
Your Safety
Our number one priority is the health and wellbeing of our visitors and staff. We're following the official government guidance on working safely during coronavirus to make sure we're COVID-secure.
Most importantly we ask that you stay at home if you have had any symptoms of illness such as a cough, sore throat, or fever (or have been in contact with someone with these symptoms) in the 14 days before attending an event at Cadogan Hall. If you have any questions, you can call our box office on 020 7730 4500 or complete our Contact Us form.
Find out more about the measures that we have introduced to keep our visitors, artists and staff safe here.
Read more >
Future events in this series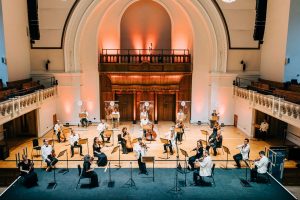 Back to Live
We are back! Our doors are open to audiences this winter for socially-distanced performances including the Royal Philharmonic Orchestra, The Mozartists, The Sixteen and the English Chamber Orchestra.
Read more about this series