Programme
Cullen Joy to the World
Pearsall In dulci jubilo
Willcocks I saw three ships
Handel Let the Bright Seraphim
Rutter Sussex Carol
Handel Eternal Source of Light Devine
Willcocks Hark! The Herald Angels Sing
Vaughan Williams O Little Town of Bethlehem
Performers
Mark Williams special guest reader
Steven Devine conductor
Harriet Eyley soprano
Mozart Festival Chorus
Mozart Festival Ensemble in full 18th century costume
Following the announcement that London is under Tier 3 restrictions from Wednesday 16 December, we are so sorry to let you know that Carols by Candlelight has been cancelled.
We are doing our utmost to support the national effort in reducing the spread of coronavirus and the health and wellbeing of all our visitors, staff members and visiting performers is our number one priority.
Bookers will be refunded with the full cost of their tickets and any drinks vouchers. If you are a booker and you would prefer a Cadogan Hall credit voucher or if the card that you paid with is no longer valid, please get in touch with the Box Office on 020 7730 4500 (Monday to Friday 10am – 4pm) or via our online form as soon as possible.
---
The sublime Carols by Candlelight returns with an enchanting programme of seasonal classics including Cullen's Joy to the World and Handel's Let the Bright Seraphim alongside carols such as Hark! The Herald Angels Sing and O Little Town of Bethlehem.
Performed by the Mozart Festival Ensemble and Chorus, with soprano Harriet Eyley and conductor Steven Devine, this magnificent concert is staged in full 18th-century costume in an intimate and evocative candle-lit style setting. Special guest reader Mark Williams completes the line up with a selection of festive readings.
Duration: 120 mins (including a 20 minute interval)
Your Safety
Our number one priority is the health and wellbeing of our visitors and staff. We're following the official government guidance on working safely during coronavirus to make sure we're COVID-secure.
Most importantly we ask that you stay at home if you have had any symptoms of illness such as a cough, sore throat, or fever (or have been in contact with someone with these symptoms) in the 14 days before attending an event at Cadogan Hall. If you have any questions, you can call our box office on 020 7730 4500 or complete our Contact Us form.
Find out more about the measures that we have introduced to keep our visitors, artists and staff safe here.
Read more >
Future events in this series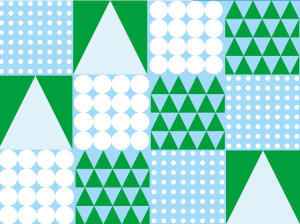 Christmas at Cadogan 2020
Celebrate a (socially distanced) Christmas at Cadogan Hall with an array of events including Messiah with the English Chamber Orchestra, The Sixteen at Christmas, a West End Christmas extravaganza, The Rat Pack and the iconic animated film The Snowman with a live symphony orchestra.
Read more about this series