In light of the coronavirus outbreak, this performance has been rescheduled to Friday 29 January 2021.
Existing tickets for the Friday 20 March and Saturday 29 August dates will remain valid for this rescheduled event date. We will not be reissuing tickets with the new event date on them to bookers of the original date. Instead, your original tickets will remain valid unless you decide to return them. Please retain your tickets for use on the new event date.
If you do not have your tickets, please rest assured we have a record of your booking on our box office system. If you have any questions, please call our box office on 020 7730 4500.
If you are unable to make the new date, please contact your original point of sale and a member of the team will assist you.
We are doing our utmost to support the national effort in reducing the spread of coronavirus and the health and well-being of all our visitors, staff members, and visiting performers is our number one priority. Thank you for your continued support and we look forward to welcoming you back, very soon.
---
You couldn't make it up; surely the German Comedy Ambassador Henning Wehn hasn't bosched out yet another new show? And what's he still doing here anyway? Well, his lack of transferable skills is what keeps him here and his belief that practice makes perfect is what keeps him going.
This show is a much needed call to arms. Listen, everyone: stop pondering and hand-wringing. Instead get on your bike and put your face to the grindstone!
"As subtle as Schumacher on Battiston" some bloke on Twitter
"Die entgueltige Teilung Europas – das ist mein Auftrag" Henning himself
Henning's most recent television and radio appearances include Live At The Apollo, Have I Got News For You, Would I Lie To You, 8 Out Of 10 Cats Does Countdown, Fighting Talk (BBC Radio 5 Live) and The Unbelievable Truth (BBC Radio 4).
"Wehn wraps his vowels around the issues of immigration and identity. And he triumphs at it" The Times
"Cor blimey" The Guardian
Duration: approx 2 hours 15 mins (incl. interval)
2021-01-29 19:30:00 2021-01-29 21:30:00 Europe/London Henning Wehn: Get On With It Rescheduled from 20 Mar and 29 Aug 2020 Cadogan Hall or one of the supported venues. Please contact the box office for more details.
Ticket Information
£29.50, £27.50, £22.50, £19.50
All orders are subject to a transaction fee, except if made in person. See booking information for details, payment methods and delivery options.
Book Now
View Seating Plan
Future events in this series
Hire the Hall: Broadcasts, recordings and rehearsals
Coronavirus Updates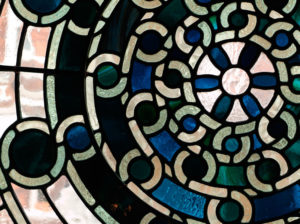 Coronavirus Updates
We are working with our colleagues throughout the live performance sector and government on the safe reopening of theatres and concerts halls to viable capacities.
Currently, a number of concerts have been rescheduled.
Please visit our 'What's On' pages for the most recent status of all performances, or enter the concert name within the 'Search' facility above to check on a specific performance. Thank you.
Read more about this series